Easter 2018 social media trends, themes and tactics
With about 80 percent of Americans expected to celebrate the holiday—and shell out more than $18 billion doing so—timely, tasteful marketers can seize the messaging moment.

Grabbing attention on social media is all about hopping onto hot trends and topics.
For those eager to ride the Easter gravy train, NewsWhip, a digital trend-monitoring platform, offers analysis on content, themes and platforms that're primed to generate buzz.
Crunching numbers from last year, NewsWhip found that Facebook engagement peaked right around the holiday, and Pinterest traffic skyrocketed before Easter—presumably in a mad scramble to prevent things of this nature: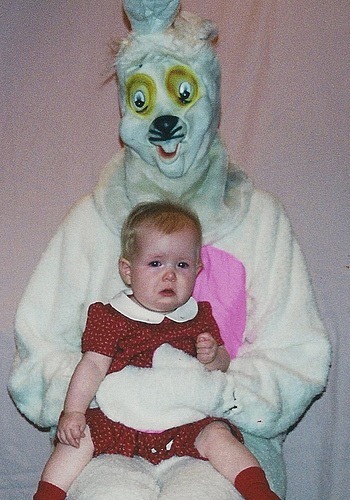 (Image via)
As for content that soared last year, food-focused fare such as recipes and Easter-themed bites ruled the roost. "Hyper-partisan" content drew massive amounts of clicks as well.
NewsWhip notes that the top posts heading into Easter 2018 feature less fiery political rhetoric, with more Lent-centric offerings.
If you're still not sure how to make your content candy stand out, pop culture-infused Easter décor ideas and DIY crafts are forecast to be wildly popular. Regardless of your industry, a tie-in to Peeps, Harry Potter, "Game of Thrones," eggs, booze, bunnies or sweets should whet your readers' appetites.
Look to the kings and queens of confections for more specific guidance on viral Easter marketing. Notice the themes that captivated readers last year.
If you're keen to team with a powerhouse influencer or land coverage in a holiday hotspot, NewsWhip lists the top destinations for Easter-themed content.
There's also a list of 2018's top Facebook and Instagram posts thus far, which feature gift ideas, "quirky" Easter content and branded giveaways.