Study: Insights into modern office mores and social expectations
The hiring practices and cultural climates of U.S. workplaces are rapidly transforming—with serious implications for employees and job seekers.
What does it take to thrive in today's corporate landscape?
It seems that how you behave—and what you believe—are now just as important as "how well you perform" in terms of shaping your career.
A study conducted by Airtasker gathered feedback from 204 "people with hiring responsibilities" and more than 800 workers to get straight takes on the state of U.S. workplace life. The study sheds light on how recruiters are vetting—and weeding out—candidates, and it offers insights into modern office mores and social expectations. For example, the study found:
The majority of hiring managers said it was important to understand a candidate's stance on racial equality (65%), gender equality (59%), and LGBTQ+ rights (54%). Another 38% felt the same about immigration, and 32% would want to know about an applicant's politics.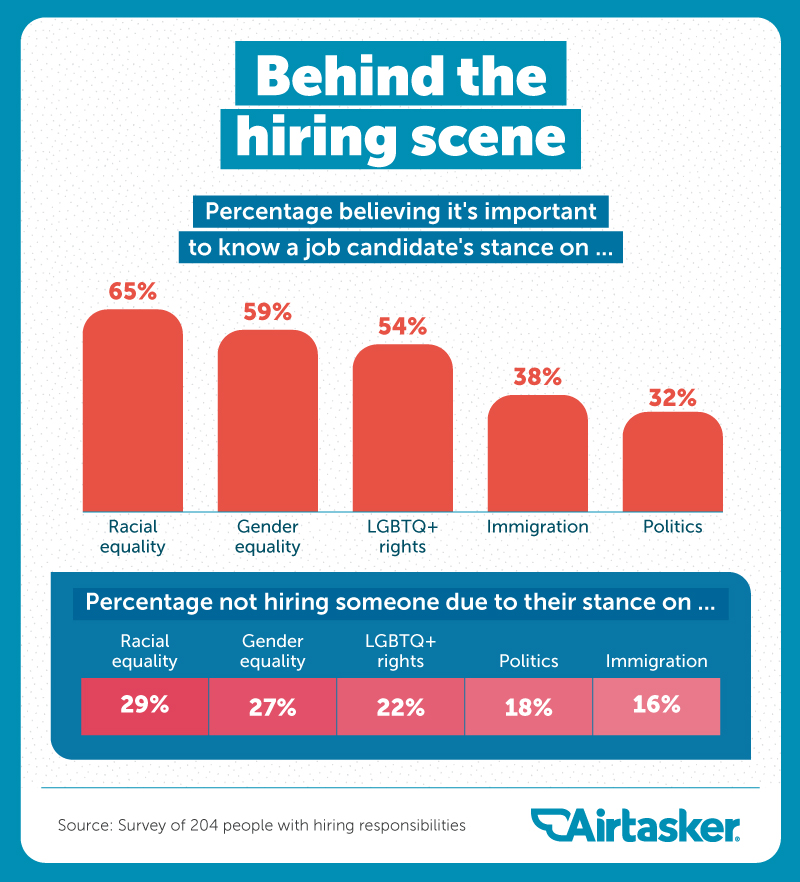 (This image, and the ones below, via)
Did you catch that last bit? You should, because most U.S. workers are not protected from political-based discrimination. First Amendment rights, for the most part, "do not apply to private employers," so maybe think twice before launching into inflammatory political rhetoric around the watercooler.
Those prone to partisan social media outbursts should pay attention, too. Sixty-nine percent of hiring managers surveyed said they comb candidates' social media profiles to determine "cultural fit," and 48% confessed they wouldn't hire someone who shared "very strong, controversial political opinions" online. (If you haven't done so in a while, it's probably wise to conduct a personal social media audit.)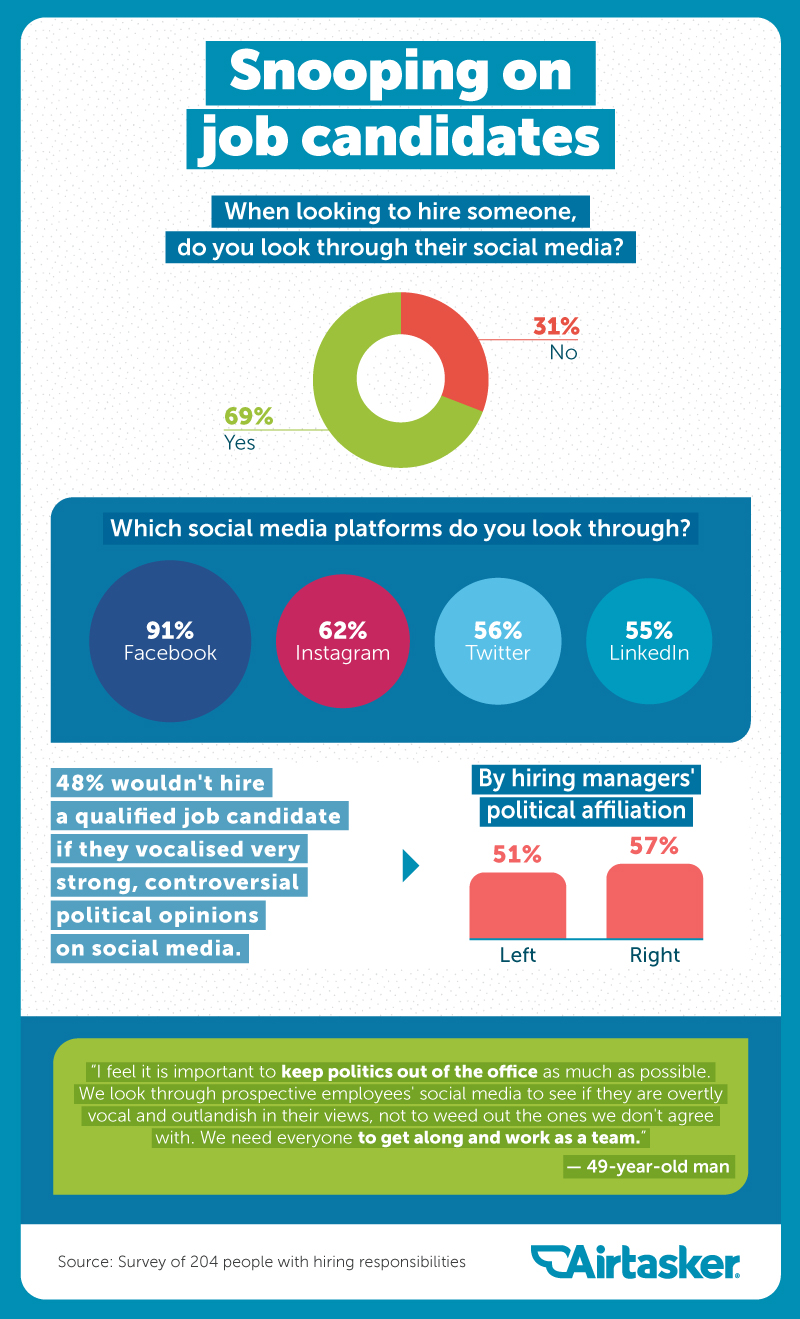 As for layoffs, those who have off-putting vape quirks or generally act like jerks have been warned. The study found:
Among our respondents, just over 40% of employees who had been terminated believed it had something to do with their identity, beliefs, or physical appearance. However, managers who let them go had a different story to tell: They did admit to firing someone over their opinions on topics like racial and gender equality but at rates closer to 20%. And another 15% cut the cord due to an employee's smoking or vaping habits.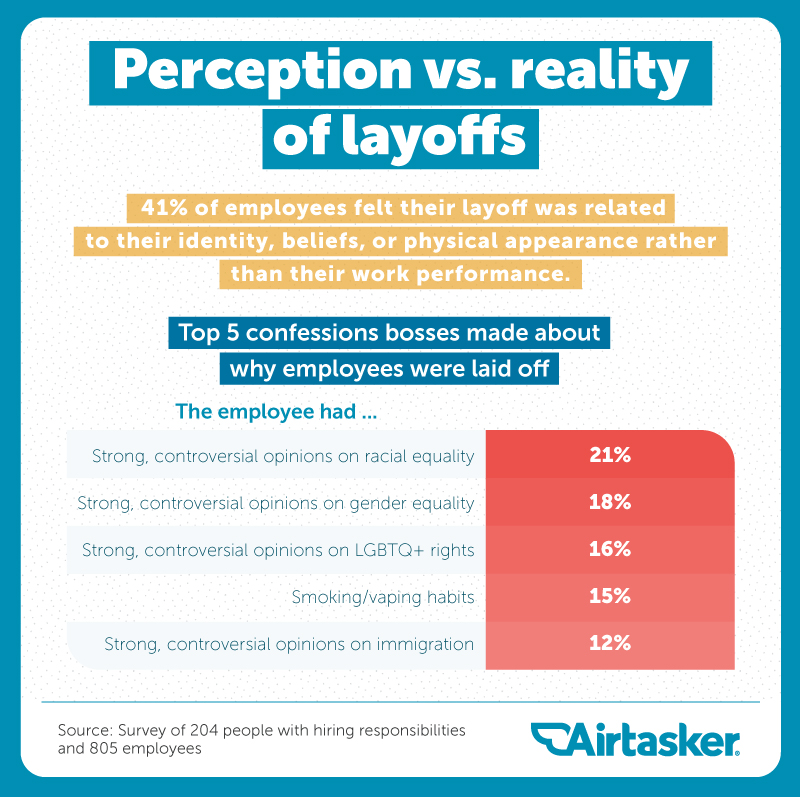 There's much, much more to this study—including candid takes on workplace bullying, Trump discussions and sexual harassment. Whether you're an exec, an employee, a job seeker or a recruiter, it's worth reading the whole thing.
COMMENT