16 gift ideas for the writer in your life
Delight your loved one with literary action figures, comfy pajamas, a domain name, fancy bookends—or just a nice booze subscription.

The time is nigh for presents.
If you're still stumped on what to get that special someone, here are 16 thoughtful gift ideas that will make any writer smile:
1. Wordy books
If your writer pals have a lexicographical bent, they'll love books that explore how words evolve.
Check out "Word by Word: The Secret Life of Dictionaries" and "The Word Detective: Searching for the Meaning of It All at the Oxford English Dictionary."
Looking for more choices? Here are 25 book recommendations for writers.
2. Literary action figures
Writers can be superheroes, too.
These toys are great for inspiration or decorating an office—or staging an elaborate battle when you ought to be editing a blog post.
Accoutrements has a line available on Amazon offering Jane Austen, Charles Dickens, Oscar Wilde and Edgar Allan Poe.
3. A domain name
Whether your writer is a blogger or a freelancer, having a customized domain name is a business imperative. Offer a leg up with these options from Bluehost.
4. Coffee-themed swag
Caffeine is a common addiction (affliction?) among writers.
Think outside the mug this holiday season. For instance, check out this coffee-themed artwork: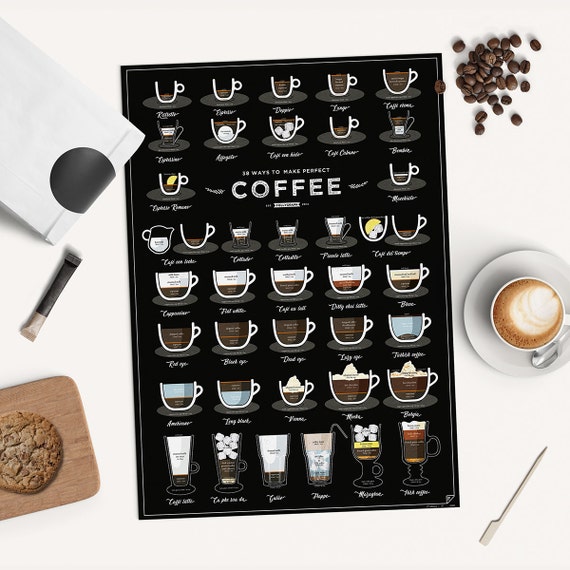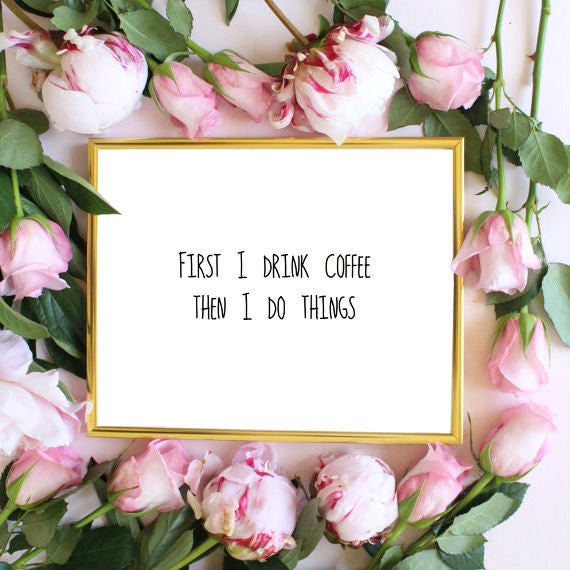 5. Typewriter-inspired keyboard
There's no feeling quite like clacking away on an old-fashioned keyboard—until you get fed up about a minute later by its utter lack of intuitive features.
This is where the QwerkyWriter S® comes in. A wireless keyboard with a tablet stand, it offers the tactile experience of the real thing, with all the modern amenities.
6. Ergonomic writing accessories
Working at a computer all day can wreak havoc on the body.
Help your writer stave off aches and pains with accessories designed to prevent common repetitive stress disorders. How about anergonomic keyboard,mouse and mousepad?
7. Creative games
Lure your writer out of his or her lair with an image-based game like Dixit, a debating game like Superfight or a storytelling game such as Joking Hazard.
8. Bookends
Writers are readers. Give them a way to display their favorite books—in style. Consider these beauties: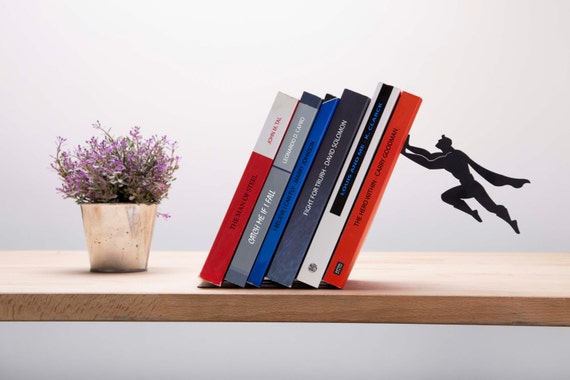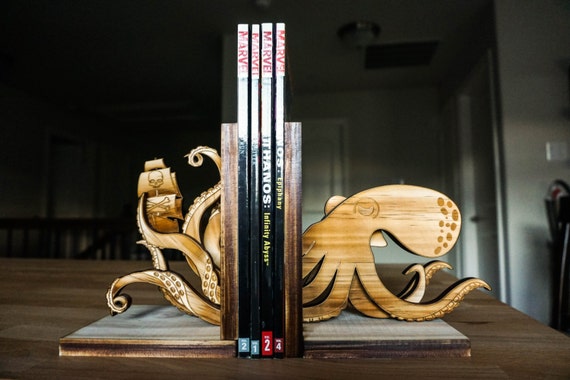 9. Desk toys
A bit of mindless amusement can help relax the brain and loosen the hold of writer's block. Check out miniature Zen gardens, tiny tabletop versions of classic games or this intriguing stop-motion animation toy.
10. Card catalog notecard set
Give your writer a better way to keep plotlines and story ideas organized with this charming card catalog notecard set.
11. Storymatic or Story Cubes
These games can be effective idea generators and writer's block busters.
Storymatic's cards and Story Cubes dice are designed to get the creative juices flowing.
12. Writing-themed cookbooks
A good book can help you see, hear, feel and taste the things it describes.
Help your writer enjoy the "taste" bit with cookbooks inspired by literary classics. Options include A Feast of Ice & Fire ("Game of Thrones"), Dinner with Mr. Darcy ("Pride and Prejudice") and The Little House Cookbook ("Little House on the Prairie").
13. Personalized embosser
This nifty gift can help you create custom stationery or give your party invitations an official flourish. This is also a nice tool to help ensure those who borrow your books remember to give them back.
A customized embosser allows you to stamp a raised seal with your name, address and more.
14. Kindle Unlimited subscription
There's nothing like a physical book, but digital tomes are nice, too.
With Kindle Unlimited, you can access more than a million books, plus thousands of audiobooks, for a monthly fee.
15. Pajamas
Every writer has days where showering and changing into "real" clothes takes a backseat to getting that draft finished.
Why not give them a set of comfy yet still inspirational pajamas? CafePress has lots of fun options.
16. Alcohol subscription
The best gift a client ever gave me was a subscription to a bourbon-of-the-month club.
Fancy spirits aren't always in a writer's budget, but most wish they were.
Bring your writer boozy delight with a subscription for a particular spirit like whisky, or opt for a selection of cocktail ingredients and recipes.
What other gifts would you add to this list? Please let us know in the comments below.
A version of this post first appeared on The Write Life.
COMMENT
Ragan.com Daily Headlines
Sign up to receive the latest articles from Ragan.com directly in your inbox.