A tipple of Irish inspiration for writers and communicators
The Emerald Isle offers more creative power than you can shake a shillelagh at. Here are a few tips to get those green, Gaelic juices flowing throughout the year.

Ireland is a country about the size of West Virginia (or Sierra Leone, if you prefer), but its cultural influence on the world has been enormous.
Dave Barry describes Ireland as a "medium-sized rural island that is slowly but steadily being consumed by sheep," yet creatively speaking, the Irish are giants. You'd be hard pressed to find another land that's produced such a delightful wealth of music, literature and artistic flair.
The Emerald Isle offers boundless inspiration for writers and communicators of all stripes.
In observance of St. Patrick's Day, here are five ways to get those Gaelic juices flowing when you need a creative boost:
Buy a few Pogues albums. "If you should fall from grace with God," keep calm, and listen to The Pogues. Shane MacGowan, the band's inimitable slurring, swaggering frontman, has been hailed as one of the greatest songwriters of his generation—if not the most durable.
MacGowan has lived life to its fullest, to say the least, and it is indeed a "miracle" he's still alive after many decades of hard living.

(Image via)
Sure, there's plenty about whiskey, women and brawling (and many combinations thereof), but The Pogues also deliver literate, insightful takes on historical subjects, poverty, politics and Irish lore.
Writers and communicators can learn plenty from MacGowan's storytelling. His voice is far from lovely, but he expertly mixes vivid imagery, visceral narratives, surprising genre shifts and even tender ballads to convey messages and express opinions. Regardless of whom you're trying to reach, MacGowan offers a reminder to surprise and delight your audience with content that's different, direct—and possibly daring.
With all due respect to The Dubliners and traditional outfits of their ilk, go pick up a Pogues album to savor the rawer, rowdier flavors of Ireland.
Watch 'Downton Abbey.' Tom Branson's Irish, right?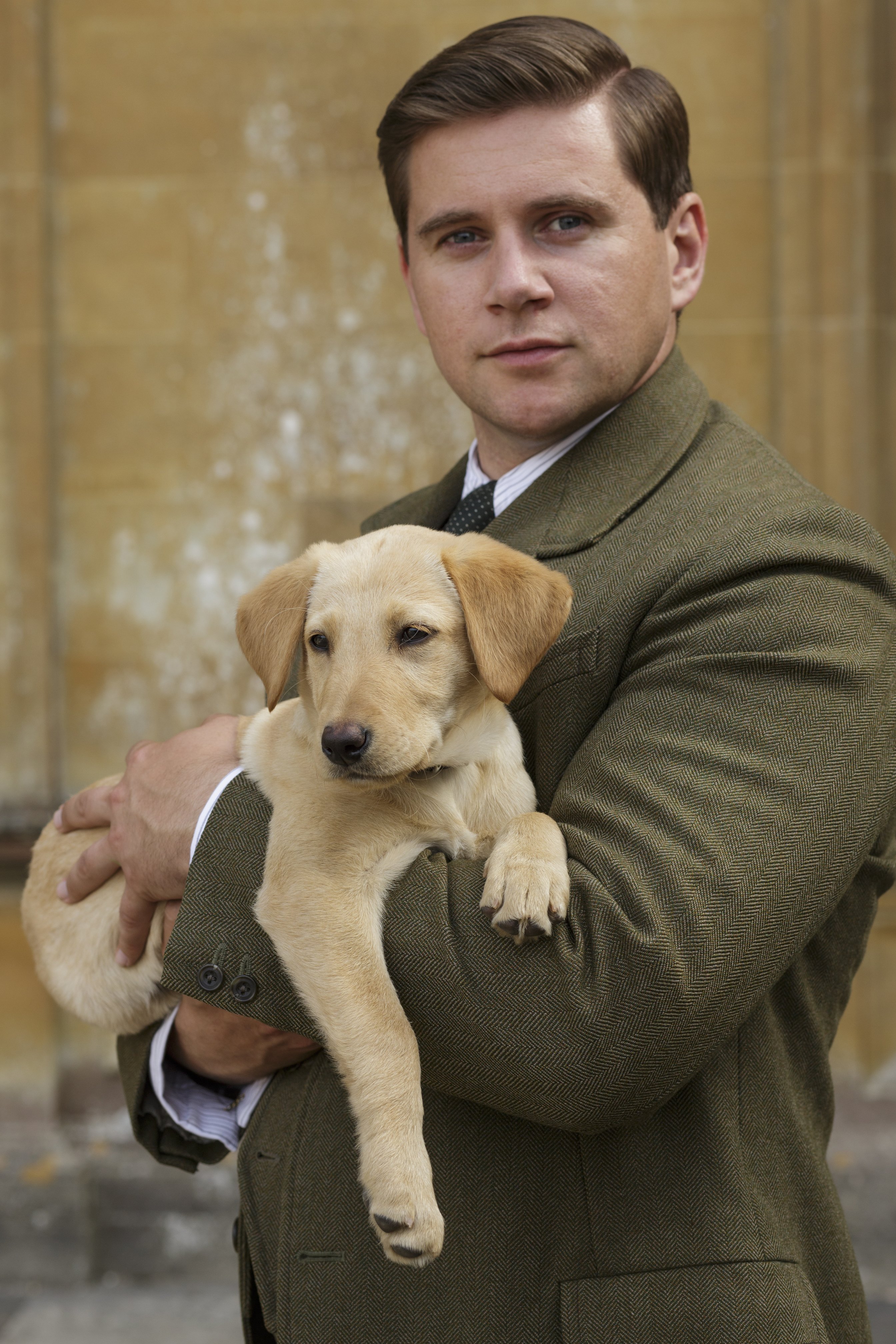 (Image via)
Just as writers should read great writing, communicators can benefit from absorbing erudite dialogue. "Downton Abbey" features wonderful writing that's chock-full of delicious bits of outdated yet delightful slang that can expand your vocabulary.
Branson, the show's beloved "left-footer" Socialist chauffeur, binds the cast together in artful Irish fashion. If you're in a creative slump, let the dialogue between Branson and the other urbane "Downton Abbey" characters give you a lift.
Read a bit of James Joyce—or maybe someone else. If "Ulysses" and its 730 pages' worth of "The sea, the snotgreen sea, the scrotumtightening sea," aren't your cup of Barry's tea, there are multitudes of other wonderful Irish writers to enjoy. A few others to try:
Learn a few Irish words. Go beyond sláinte to learn a few key phrases in this colorful language. Here are 28 fun words to get you started.
Enjoy a proper pint, and stroll through a beautiful place. If you can't make it to Dublin to escape a dreary rut, head to your local pub to enjoy a nice pint of Guinness, Harp or Smithwick's. Then grab a shillelagh, find an open green space, and walk until your imagination awakens.
As George Bernard Shaw said: "The heart of an Irishman is nothing but his imagination."
(Image via)
COMMENT