Infographic: 7 keys to better workplace storytelling
Disseminating corporate information is no rousing fairy tale, but it doesn't have to be a grim fable, either. Try these tips to add spice, flavor and a bit of whimsy to your messaging.

Once upon a time, there was a boring HR announcement that no one cared about.
The bland message seemed doomed to a dreary existence, stashed in a forgotten corner of a dingy, neglected intranet, until a brave storyteller rescued it, nurtured it and turned it into something beautiful …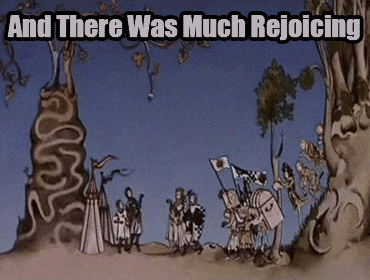 If you want your workplace messages to have the happy endings they deserve, Alive With Ideas has a whimsical infographic to help you turn ugly content ducklings into majestic storytelling swans. The piece offers seven steps to "communicate in a much more moving, meaningful way," which include:
Select and collect your stories. Be a "story hawk," the infographic advises, and scour other departments and social media to unearth raw story materials. Where others see dry statistics or dull sheaves of data, you, intrepid storyteller, see the means to spin straw into gold.
Make them personal. The piece says to "feature a hero" your audience can connect with. Who are the human beings who power and propel your company? What about your customers or social media followers? Find potential protagonists in your midst, and tell of their heroic deeds.
Make them interesting. So what if your subject matter is less than scintillating? Hook your audience with tantalizing headlines and leads, convey information in a variety of ways, and be sure to sprinkle in conflict or struggle to spice up your stories.
Make them relevant. The infographic suggests focusing on "universal themes" that are easily relatable and understandable. Use data to determine which messaging or medium might resonate with your specific audience, and quickly crystallize the crux of what you're trying to get across. Clearly state why your message matters.
Workplace communication doesn't have to be boring. It does, however, take a deft touch to bring humdrum stories to life. For more inspiration and guidance for your communication quest, review the rest of the tips below.
COMMENT