Relax, and embrace the workplace benefits of fantasy sports
A bit of fun and games can boost morale, engagement, camaraderie and competition. Just keep money out of it.

For many sports fans, it's the most wonderful time of the year.
March Madness is upon us, baseball's just around the corner, LeBron James is gearing up for another playoff run, hockey teams are jockeying for a Stanley Cup bid, soccer season's afoot, and The Masters' groundskeepers are finishing up their anti-gopher initiatives.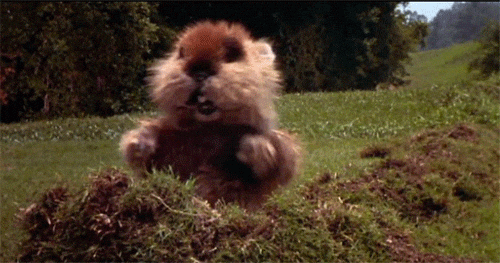 (Image via)
Meanwhile, workplaces across America are reflexively springing into a defensive crouch, blocking websites and putting the kibosh on fantasy sports forums in the name of "productivity." This is understandable, but it's short-sighted.
Quantum Workplace found that employees who participated in fantasy sports with colleagues were 12 percent more engaged at work than those who did not. Quantum's study also found higher levels of trust and teamwork among those involved in internal fantasy games. Furthermore, as Monster notes: "Company leagues can boost morale, productivity and employee retention."
Perhaps you're eager to stir up competitive juices with a bit of gamification and team-based fun, but you're apprehensive about "legal ambiguities" and potential pitfalls. Maybe you hate sports. Either way, here are three tips to dive into fantasy sports in way that will enhance your culture and employee experience:
Make it in inclusive and team-based. The beauty of fantasy sports is camaraderie. It's about doing something fun together, building trust and developing relationships—and, of course, lighthearted trash talk.
If your league or tournament involves just the boys from IT, or if it ends up being dominated by established cliques, it defeats the purpose. Mix up teams with participants from different departments. Encourage execs to join forces with front-line workers.
Whichever format you choose or sport you glom onto, try to create diverse teams of people who might not be well acquainted. Making your league a team-based endeavor (instead of having individual owners) will increase collaboration, conversation and the spirit of collective competition.
If nothing else, fantasy leagues are a reason to get people talking. Sports and games are among the few universal icebreakers that can smash through any barrier of language, culture or worldview. We all like to win, gloat and be a part of something fun—even folks who loathe sports.
However, make your league inclusive, or don't make it at all.
Play for glory, not money. Gambling is technically "illegal" in many areas throughout the U.S. If do you have an office pool or a bit of friendly "social gambling" going on, don't expect ATF agents to crash through your windows. However, workplace gambling is not a safe bet, so make your league about glory—not cash.
Winning, losing and gameday drama offer plenty of banter, fodder and fuel. Just make sure you clarify the rules and regulations beforehand to prevent money from tainting good, clean fun.
Use gamification in your favor. Gamification has proved beneficial for driving engagement at work. It plays to our innate desire for feedback, competition, checkpoints and rewards.
A companywide fantasy sports league or tournament is an easy way to add an element of gamification into the workplace, which can boost results around the office. CIO, citing research conducted by German academics, notes that gamification in one office "increased motivation, which made it easier for people to retain knowledge."
To pique interest in your league, pony up for decent prizes for winners. Don't go nuts; a PTO day or a commemorative championship T-shirt will do. Just offer a prize compelling enough to light a bit of competitive fire.
Consider bestowing something special upon the losers, too. Obviously, don't make anyone get a Bieber tattoo or anything crazy, just raise the stakes with a trophy of shame, perhaps. Incentivize those bottom-dwellers to exit the cellar and rise in the rankings.
The more you can gamify your workplace, the better chance you have of engaging, motivating and retaining your employees. Why not let the collaborative, competitive magic of fantasy sports work in your favor?
(Image via)
COMMENT
Ragan.com Daily Headlines