Amazon shuts French distribution centers, Instagram tools for connection during COVID-19, and GIF use is up 33%
Also: Citi Group partners with &pizza to feed health care workers, how leaders can give employees hope during COVID-19, how influencers can help you weather the crisis, and more.
Good morning, communicators:
Citi Group partnered with &pizza to launch "&pizza's Hero Kitchens powered by Citi," which will provide free pies to frontline health care workers.
We're grateful to those on the front lines keeping us safe. That's why #Citi is teaming w/ @andpizza to expand their #HeroPie program & get 100,000 more free pizzas to US hospital workers. Learn more & see how you can get involved. https://t.co/kU21BikRpb pic.twitter.com/7CXtyEXSPD

— Citi (@Citi) April 14, 2020
In a press release, Citi wrote:
"These are perplexing times, and we all have to decide how we will respond to unprecedented adversity," said Michael Lastoria, founder of &pizza. "At &pizza we made our choice. We're doubling down on what we've always said we stand for—standing with our communities, doing our part to lift up those who have always lifted us. Once we had taken care of our workers, the next step was clear—take care of those with the most urgent need right now, frontline workers. We're proud to partner with Citi, to continue these efforts at a larger scale to be able to serve more of the people keeping us safe."

"In the face of this unprecedented pandemic, it is those on the frontlines who are keeping the rest of us safe," said Carla Hassan, Chief Brand Officer at Citi. "&pizza stepped up early and without hesitation to feed hospital workers, and we're proud to join forces to make sure they stay fed. It is just one way Citi is expressing how grateful we are for all they do. Even if we're apart, we'll get through this together."
The partnership aligns with The Citi Foundation's pledge to provide $15 million to support COVID-19 relief.
In the current uncertain landscape, many organizations are offering their help. Focus on what yours is doing to aid in relief efforts, and tie it to your brand's mission and values so that it can subtly reinforce your reputation.
Here are today's top stories:
Amazon temporarily closes distribution centers in France
The e-commerce giant is suspending sales in France from April 16 through April 20, following a court order that banned nonessential purchases. The ruling, released on Tuesday, gave Amazon 24 hours to sell only items deemed essential (including hygiene and grocery products), as well as update its protective health measures. The company will face a $1.1 million daily fine until it complies.
"The court gave categories that are very general and create ambiguity that would be too hard to implement," a spokeswoman for Amazon told Bloomberg News. "This is a complex business to run."

Amazon must shut down "because of the terms and conditions of the court order, especially because of their ambiguity and the absence of definition," the e-commerce giant said in an internal memo that was seen by Bloomberg.
Laurent Degousée, a representative of SUD-Commerce, the main union that filed the lawsuit, said he had learned that Amazon was expected to halt its French operations as of Thursday for five days to enhance safety measures and provide its 10,000 workers full pay during that time. Amazon did not provide details on the furloughs, but said it was asking employees to stay home this week, and that it would assess the implications for its French operations.
Though the news has widely made headlines, Amazon is staying silent about the closing. Instead, its communications team have been sharing COVID-19 updates such as the following tweet as well as through its Day One Blog:
COVID-19 is our biggest challenge yet. From flying masks around the world to rolling out daily temp checks, we'll continue rising to the challenge of keeping our team safe. https://t.co/NINuhSHF7D pic.twitter.com/OvLBWw3bGc

— Amazon News (@amazonnews) April 14, 2020
Why it's important: Amazon is one of several organizations grappling with reputation management as well as its crisis response. Though your organization might not be facing the same amount of scrutiny nor pressure as the e-commerce company, the more you can proactively communicate to both employees and consumers during this time of uncertainty, the better. If you're only focusing on reactive messages, you'll miss out on opportunities to strengthen your brand and increase both trust and transparency.
---
CRISIS LEADERSHIP BOARD
Looking for more insight on how to address the current global crisis and lead your organization into a strong recovery?
Join Ragan's Crisis Leadership Board to network and brainstorm with peers, get the latest intelligence and research, and start to strategize for the future of your organization.
Learn more about this exclusive membership here.
---
FROM THE EXPERTS
Employees need to feel a sense of hope from leaders during this tough time. There's a lot of bad news to go around—and many organizations are making tough decisions about layoffs and pay reductions.
However, Red Havas CEO James Wright says that it's important to embody a sense of optimism about the future. PR Daily Editor Ted Kitterman caught up with him to ask some questions about responding to the COVID-19 crisis and here's what he had to say.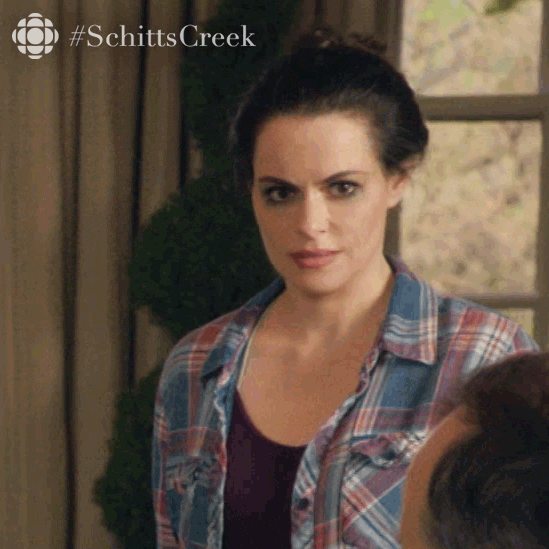 ---
MEASURED THOUGHTS
In a Medium post titled, "How the nation is social distancing—as told by GIFs," Giphy reported a 33% increase in GIF use through its platform and said "work from home"-related searches increased nearly 35 times that of previous months.
Giphy also reported the different ways people's routines are changing as they stay at home, such as less division between morning and evening hours:
 Though GIF searches for "coronavirus" remain high, Giphy reported growth for keywords and key phrases of several current trends and events, as people settle into new indoor routines:
Because of these new routines, people are consuming massive amounts of content. As "Tiger King" topped Giphy searches, the platform reported a 423% increase for the keyword "watching," along with a 643% rise in searches for "movies" and 999% increase in "TV."
People are also searching for "video game" GIFs, to the tune of a 928% increase. Animal Crossing is the current top game, but people are looking for both video and social media game GIFs to share in conversations.
Along with watching content and playing games, people are turning to hobbies to help them stay entertained while they stay at home. Giphy reported a 225% increase in searches for keywords including "painting," "drawing" and "design."
These trends aren't without brand manager involvement, either.
We are seeing many organizations and brands look to GIPHY to communicate support during this time. Google and WHO turned to GIPHY to host and promote their PSA GIF, the Ad Council created GIFs for their #AloneTogether campaign, and Russell Stover launched their campaign to send virtual hugs. As part of this campaign, Russell Stover created "virtual hug" GIFs on GIPHY to help people stay connected and encourage each other even when apart.
The data showcases another opportunity for communicators to connect and engage with both employees and consumers as they increasingly turn to digital interaction and entertainment during COVID-19.
---
SOCIAL BUZZ
 Though most organizations have decreased their marketing messages and have postponed campaigns, influencers represent a viable opportunity to interact through social media without getting backlash.
Michael Gagliano, head of platform revenue at influencer marketing platform #Paid, explains that with many brands currently pausing their digital advertising, influencer partners give brands a window into organic communities that continue to drive conversation even when ads aren't running. "While influencer partnerships likely haven't insulated a brand's revenue across all categories, an online community built via influencer networks will help some brands make it out of this crisis alive," he said.
Working with influencers can also grow or maintain consumer loyalty and trust—both crucial during and beyond the current crisis.
"Brands with existing influencer partnerships have a degree of leverage and a safety net compared to those that don't," says Jordie Black, an influencer marketing expert with Zine.co. "As consumers look to influencers as a voice of authority, brands who leverage these relationships will win."
Instagram offers stickers to help organizations increase revenue
The Facebook-owned social media app announced new features that make it "easier to discover gift cards, online food orders and fundraisers on Instgram" to help organizations struggling to stay afloat during the pandemic. 
Today we're launching a way for you to support small businesses through gift cards and takeout or delivery orders 🍴❤

For more info 👉 https://t.co/D3W1ze5sRQ pic.twitter.com/Xr88jyPSze

— Instagram (@instagram) April 15, 2020
 In a blog post, Instagram wrote:
Businesses can share new gift card, food order and fundraiser stickers in Stories and on their profiles. When you see gift cards or food orders, you can tap to make your purchase through our partner's site. Fundraisers open on Facebook to a personal fundraiser created by business owners or their supporters. Gift cards and food orders for delivery and takeout are available in the US and Canada starting today and will roll out globally in the coming weeks, and fundraisers will be coming soon.
Though the feature is positioned to help small- and medium-size businesses, the move also benefits Instagram and Facebook.
Small businesses are at the center of Facebook's business. The social giant reports that there are 140 million businesses across the Facebook apps and 8 million of them are advertisers.

The majority of them are small and medium-size businesses. On Instagram, 90% of accounts follow at least one business, according to the company. And consumers like having those brands there. A Facebook survey found 76% of Instagram users say brands on the platform are "entertaining" and 77% say the Instagram profiles are "creative."
Why it matters: Social media platforms and technology companies are continuing to roll out tools, features, trials and more to help organizations continue to function. Take advantage of these tools, but also take a nod from Instagram's messaging: The more you can do to help your community, the more likely consumers will take notice, applaud you for your efforts and patrionize your organization.
---
THE CONSULTANT IS IN
How can you make sure that your virtual meetings are engaging and productive? Ragan Consulting's Kim Clark shares her tips for improving your Zoom calls.
Some of her tips include: turning on your camera, giving space for employees to share emotions and challenges and more. You can read all of her tips for helping to keep your workforce engaged and moving forward here.
---
WHAT YOU SAID
Analysts say that the current work-from-home setup that many organizations are embracing is here to stay in some form. We asked how your organization will adapt in the long run to remote workspaces, and more than half (51%) said you'll allow employees to have work-from-home options. Nearly 19% said you either are or will be entirely remote. On the other side of the coin, nearly 19% said remote working will cease once stay-at-home measures are over.
Analysts predict current work-from-home processes will permanently shape the future of work, even after the pandemic. Will your organization go remote in the long run?

Share how your organization is adapting to a remote workforce, and we'll share in tomorrow's #DailyScoop.

— PR Daily (@PRDaily) April 15, 2020
---
SOUNDING BOARD
Are you turning to influencers during the pandemic to help spread brand awareness and more?
Are you using influencer partnerships and campaigns during #COVID19?

Share your thoughts (and experiences) on turning to both content creators and your community during the current crisis. We'll share in tomorrow's #DailyScoop.

— PR Daily (@PRDaily) April 16, 2020
Weigh in below and under the #DailyScoop hashtag, and we'll share in tomorrow's roundup.
COMMENT
Ragan.com Daily Headlines