Instacart, Amazon employees strike over COVID-19, Macy's furloughs employees, and Google thanks health care workers in video
Also: Brand managers join the COVID-19 conversation with 'social distancing' messages, Girl Scouts moves cookie sales online, PR pros advise skipping on April Fools' Day, and more.
Good morning, PR pros:
 Google recently published a video thanking health care workers for fighting the spread of COVID-19. The video, which has been watched nearly six million times in less than two days, is accompanied by this message:
As the world faces an unprecedented health crisis, we thank the entire healthcare community for sacrificing so much to save so many.
You can get more information and resources to respond to the crisis at Google's COVID-19 hub.
Here are today's top stories:
Instacart and Amazon employees strike for COVID-19 protections
Workers at Amazon, Whole Foods and Instacart have staged strikes and "sick-outs" to protest a lack of COVID-19 protections and precautions, with employees asking for paid time off, hazard pay, hand sanitizer and other measures.
In a Medium blog post, the Gig Workers Collective wrote:
Instacart has still not provided essential protections to Shoppers on the front lines that could prevent them from becoming carriers, falling ill themselves, or worse. Instacart's promise to pay Shoppers up to 14 days of pay if diagnosed or placed in mandatory quarantine not only falls short, but isn't even being honored. Instacart knows it's virtually impossible to meet their qualifications and is ignoring Shoppers' pleas for more substantial and preventative help. Additionally, as per their release, this policy is set to expire April 8th—likely before any Shopper will even qualify for this payment.

… We will not continue to work under these conditions. We will not risk our safety, our health, or our lives for a company that fails to adequately protect us, fails to adequately pay us, and fails to provide us with accessible benefits should we become sick.
 Why it's important: In a time when most communicators, both internal and external, are struggling to keep up with crisis responses, don't forget the importance of employee communications. How your organization interacts with and supports its workforce can have a huge impact on its reputation and branding. Don't treat your employees as commodities.
 Tech columnist Jason Aten wrote in Inc.:
Sure, a few thousand workers on strike is a big deal, especially when we are increasingly dependent on companies like Amazon for the things we need while we're stuck at home. However, there's a bigger lesson for companies, which is that your team is counting on you to do the right thing just as much as your customers are.

It might be easy to overlook warehouse workers and delivery carriers as not being on the front lines. However, they are literally the people who are keeping our pantries stocked in many cases. Regardless of the work your team is doing, you still owe it to them to be upfront and honest about their safety so they can make the best decisions.
---
FROM THE EXPERTS
How are social media influencers helping to spread crucial information about the outbreak? Check out these examples of influencers who are using their power for good to combat misinformation and engage important audiences.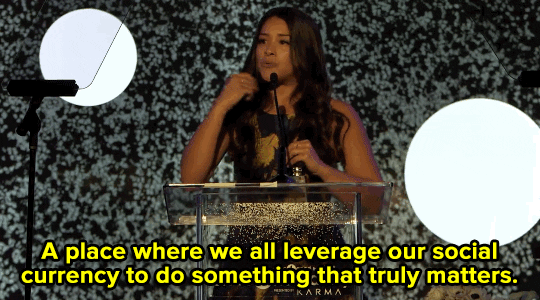 ---
READER CHALLENGE
How are you or your organization trying to give back and be of service to your community during the current crisis?
We want to hear from you.
Many organizations are trying to help make a difference in these difficult times and we want to highlight your efforts. Share your stories, triumphs, takeaways and tips with Roula Amire, vice president of editorial for Ragan Communications. Reach her at RoulaA@ragan.com.
---
TACTICALLY SPEAKING
As many organizations fight the spread of misinformation related to the pandemic, toilet paper brand Cottonelle is encouraging people to reverse the urge to hoard rolls and instead #ShareASquare. The company will donate $1 (up to $100,000) to United Way Worldwide for each person who shares how they gave toilet paper to others in need under the campaign's hashtag.
In partnership with @UnitedWay we're donating $1 million & 1 million rolls of #toiletpaper to United Way Worldwide's COVID-19 Community Response and Recovery Fund. And if you post how you were able to #ShareASquare, we'll donate $1 through June 1 (up to $100,000). #Cottonelle pic.twitter.com/AzzhonCTzx

— Cottonelle (@cottonelle) March 25, 2020
In a press release, Cottonelle's parent company, Kimberly-Clark, wrote:
"We've been watching the conversation around toilet paper unfold in real-time, and while our teams are working day and night to produce and ship product to retailers, we want to invite consumers to #ShareASquare to help others in need," said Arist Mastorides, Family Care President of Kimberly-Clark North America. "Instead of stockpiling, let's stock up on generosity. We believe our consumers have no shortage of kindness, so we trust they will #ShareASquare and help us on this mission."
Macy's furloughs most of its 125,000 employees
The department store chain will "be moving to the absolute minimum workforce needed to maintain basic operations," meaning that most of its in-store employees will be furloughed as Macy's Bloomingdales and Bluemercury stores attempt to bolster e-commerce sales.
In a press release, the company frankly relayed the business toll from the pandemic:
While the digital business remains open, we have lost the majority of our sales due to the store closures. We've already taken measures to maintain financial flexibility, including suspending the dividend, drawing down our line of credit, freezing both hiring and spending, stopping capital spend, reducing receipts, cancelling some orders and extending payment terms, and we are evaluating all other financing options.

While these actions have helped, it is not enough.
Affected employees will continue to receive health care benefits through May (if not longer), with Macy's announcing it plans "to bring colleagues back on a staggered basis as business resumes."
Why it matters: Now more than ever, organizations must balance the need to do business in order to stay afloat with the reality of the COVID-19 crisis, and adjust their PR and marketing messages accordingly. Consumers won't take kindly to aggressive sales pitches, but appealing to your community along with looking for ways to offer assistance to both employees and consumers can go a long way in keeping your organization top-of-mind with consumers without offending.
For those announcing furloughs and layoffs, focus as much as you can on resources and tools available to support your affected workforce—along with plans your organization has to bring them back from unpaid leave.
---
MEASURED THOUGHTS
 As the pandemic takes over both headlines and social media conversation, many brand managers are finding ways to spread information and key messages in ways that support their communities (and help their organizations avoid criticism). One of the major ways brand managers have been able to do this is through social distancing messages, Social Insider reported:
Image courtesy of Social Insider.
 These posts include common keywords and phrases including "flatten the curve" and "stay at home," along with variations on "social distancing." Instagram and Twitter have become especially important tools for communicators to encourage their employees and consumers to remain indoors and slow the spread of the outbreak.
These messages are fairly easy ways for communicators across industries and organizations to get involved in the conversation in positive ways without overtly marketing.
Image courtesy of Social Insider.
---
CRISIS DAILY NEWSLETTER
Ragan Communications has launched a new daily newsletter to bring readers the latest headlines, tools and insights to help them manage their communications during the COVID-19 crisis and tough moments that may come long after the pandemic is over.
The newsletter will contain tips on:
Remote work and culture issues
Health care communications
Internal communications
Crisis response tips
Human resources best practices
Technology updates
External communication
And more
Sign up to get the daily eNewsletter directly in your inbox.
---
SOCIAL BUZZ
Most retailers have moved to e-commerce offerings as they've shuttered storefronts worldwide, and the Girl Scouts of America has followed suit: You can order the organization's popular cookies and have them delivered to your door:
Interrupting your scrolling and #COVID19 news with a sweet announcement: you can buy Girl Scout Cookies online! Order now and have them shipped to your door—or donate 'em to comfort to first responders, frontline workers, and local causes in need. https://t.co/v9sl9qmFir

— Girl Scouts (@girlscouts) March 27, 2020
---
WHAT YOU SAID
We asked what you thought about organizations taking part in a prank or joke for April Fools' Day tomorrow, and 53% of you said to not press "send" on the effort. Nearly 34% said it depends on the gaffe, but only 13% voted for organizations to take part.
What do you think of April Fools' Day campaigns in light of #COVID19, PR and marketing pros? Should you go ahead, or refrain?

Share your thoughts below and under #DailyScoop.

— PR Daily (@PRDaily) March 30, 2020
Communicator Paula C. said taking part in April Fools' Day pranks should be limited to personal accounts, and comms pro Ashley Johnson advised brand managers to share more serious messages in relation to COVID-19 precautions:
If it is something very light hearted then it might work, but I think it would be better for personal accounts only.

— Paula C🕷 (@eads4th) March 30, 2020
No, flip it, and do a "this is no joke" campaign about social distancing.

— Ashley Keller (@AshleyCJohnson) March 30, 2020
What do you think PR and marketing pros should do? Weigh in with your thoughts under #DailyScoop.
---
SOUNDING BOARD
 Beyond keeping up with COVID-19 information and responding to the crisis, many communications professionals are strengthening or learning new skills to help them now and in the future. Which are you focusing on learning?
Beyond #COVID19 responses, many communicators are using their #StayAtHome time on strengthening or learning new skills. Which are most important to you?

What did we miss? Share the areas you're honing and learning about below and under #DailyScoop.

— PR Daily (@PRDaily) March 31, 2020
Weigh in via our Twitter poll and share what we missed, along with your thoughts, under the #DailyScoop hashtag.
COMMENT
Ragan.com Daily Headlines